Celebrity Baby
Bump Watch
Happy Wednesday Hump Day — also known around here as Celebrity Baby Bump Day! We are excited to welcome actress Anna Faris into the celebrity mom club. The pregnant actress showed off her itty-bitty bump at the premiere of her new movie, The Dictator. We spotted Drew Barrymore keeping her baby bump covered in a white flowing gown, while Real Housewives of Atlanta star Kim Zolciak wasn't hiding anything in a tight bump-hugging dress. Lastly, pregnant Kourtney Kardashian took time to lounge on the beach in a sexy bikini.
(page 3 of 5)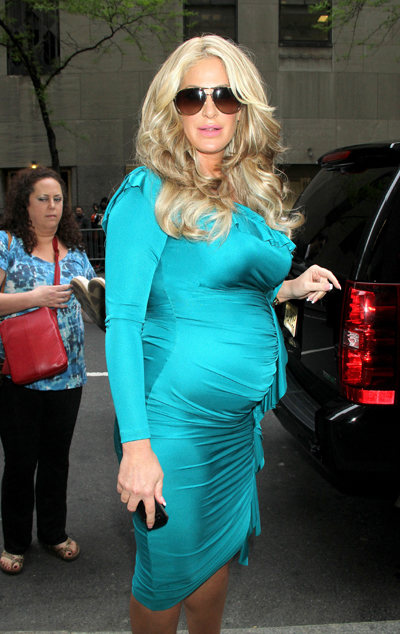 Kim Zolciak
Real Housewives of Atlanta star Kim Zolciak is expecting her fourth child in "90 days and counting," she said during the Monday premiere of the new movie, What to Expect When You're Expecting.
Zolciak has two daughters (Brielle, 15, and Ariana, 9, from a previous relationship), and a son, 11-month-old Kroy Jagger, with NFL player Kroy Biermann and they are expecting another boy "which is exactly what we wanted," said Kim.
She said she has a name for her baby boy, but is keeping it a secret — however we have a feeling the name will start with the letter "K"!
Next up: Kourtney Kardashian is a bikini-bump babe