Celebrity Baby
Bump Watch
Happy Hump Day, also known around here as Celebrity Baby Bump Day! Now that Jessica Simpson has had her baby, we have a new group of celebrities that are fighting over the title for biggest baby bump. From Alyson Hannigan to Lisa Loeb and Reese Witherspoon, check out the celebrities that are about to pop!
(page 6 of 6)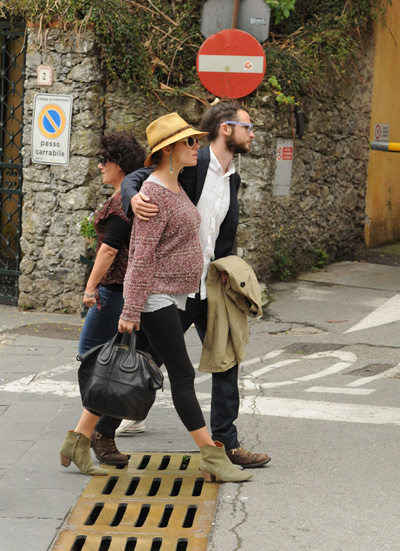 Sienna Miller
Actress Sienna Miller took her blooming baby bump on a babymoon in Italy with her boyfriend/baby daddy, Tom Sturridge.
She recently talked about her first pregnancy and babymoon with InStyle magazine.
'I'm going on holiday soon, which will be lovely; it's a pre-baby, last hurrah trip," she said. "I'm in the mood for lying on a beach, reading a lot of books and a bit of culture. I like being able to walk into an old town and find good local food."
Also on her agenda? A bit of R and R! "Now that I'm pregnant, I've made sure my schedule is quiet. I've been doing a little bit of yoga and I want to take time to look after myself."
Sounds perfect to us!
Photos: WENN