Celebrity Baby
Bump Watch
Happy Hump Day, also known around here as Celebrity Baby Bump Day! Now that Jessica Simpson has had her baby, we have a new group of celebrities that are fighting over the title for biggest baby bump. From Alyson Hannigan to Lisa Loeb and Reese Witherspoon, check out the celebrities that are about to pop!
(page 3 of 6)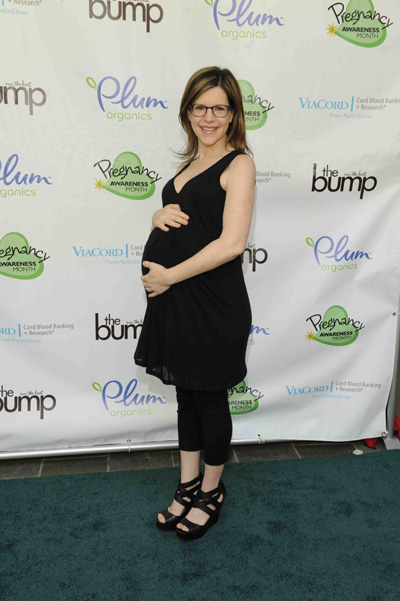 Lisa Loeb
Cute-as-a-button singer Lisa Loeb showed off her baby bump at the Pregnancy Awareness Month kick-off event on May 6. The pregnant mom performed at the event, singing some songs from her kids' book and CD, Silly Sing-Along: The Disappointing Pancake and Other Zany Songs.
The 43-year-old is expecting her second child in June. She and her husband are already parents to a 2-year-old daughter named Lyla Rose. (Photo credit: Amy Graves)

Next up: Reese Witherspoon's baby bump has popped!