Celebrity Baby
Bump Watch
Happy Hump Day, also known around here as Celebrity Baby Bump Day! Now that Jessica Simpson has had her baby, we have a new group of celebrities that are fighting over the title for biggest baby bump. From Alyson Hannigan to Lisa Loeb and Reese Witherspoon, check out the celebrities that are about to pop!
(page 2 of 6)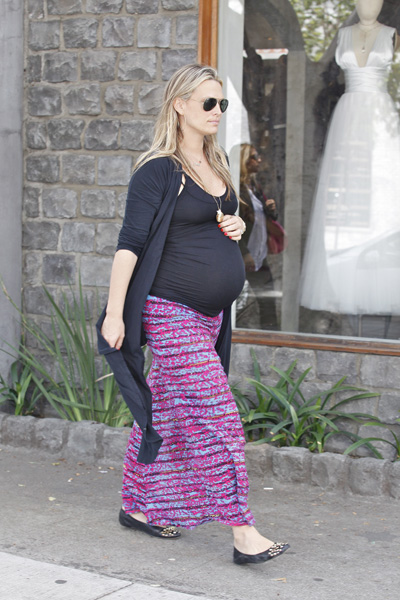 Molly Sims
Molly Sims went from having a cute little baby bump — to a big ole' belly almost overnight!
"It is official. I've gone up a bra size (pregnancy bonus)...Ha!!" Molly tweeted.
The 38-year-old actress and model is just weeks away from giving birth to her first child and she seems to be enjoying the perks of pregnancy, however she recently tweeted about the flip side of being in your third trimester.
"Dear Heels, I'm sorry my pregnant feet had to break up with you. Flats are my new best friends. For now!!!" she wrote. "True Story: I stuck my feet in the freezer today. Can you say swelling? Oh the joys of pregnancy."
Next up: Lisa Loeb finally shows off her baby bump