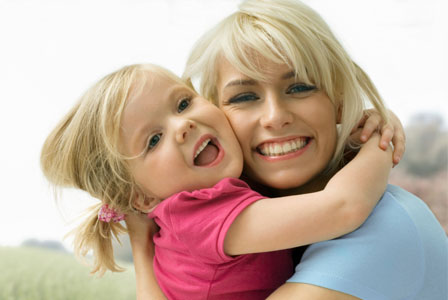 Every mom dreamer needs a few things: a great plan, a supportive family and... a mentor? Yes, a mentor — or better yet, mentors. Mentors can help guide you on your journey, offering support, being a sounding board and more.
Mentors are a must
As mothers, we are mentors to our children providing guidance and advice to help them through good and bad times. But what about us? Moms with big dreams need the same type of support and guidance that we offer our kids.
Moms, it's not enough to just have a dream. You have to put one foot in front of the other and go for it — creating inspirational dream boards and seeking training to help you forge ahead. You also should have a mentor to guide you as well.
What is a mentor?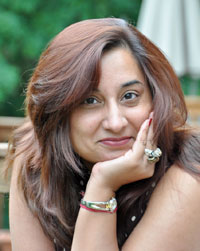 A mentor is a trusted advisor who you can discuss your goals and plans with. She also acts as a sounding board, offering insights and suggestions to encourage your progress.
Food writer, cookbook author and mother of two Monica Bhide, whose recent ebook In Conversation with Exceptional Women featured advice from more than 50 influential women, says her mentor has been a beacon for her career.
"My mentor has really helped me set a good vision for myself, has called me on it when I feel sorry for myself, has helped me gain confidence in my work, and has helped me keep on keeping on. All of which are priceless," says Bhide.
Why mentors matter
Having that extra perspective from a mentor can be a blessing. "I think mentors can be the 'difference that makes the difference.' Good mentors have a very strategic view and can help guide you and advise you on your life and work goals," says Bhide.
As moms, it's tempting to do everything ourselves, but accepting help (and listening!) is a key to success. Aviva Goldfarb, who mentors, says that her mentee really embodies this. "I give her some ideas and we talk about them. Then she takes it and runs with it," says Goldfarb, a cookbook author, mom of two and owner of The Six O'Clock Scramble meal planning service.
Mentor me?
Ready to get a mentor? The next step is to find one. But how?
Alternative mentoring
If you are looking for very specific business-related mentoring, it can be advantageous to hire someone in a mentor-type relationship. Goldfarb did this, joining a program for business professionals that includes one-on-one meetings and group sessions to propel her business ahead. "It feels like I have this incredibly successful business mentor and it has really helped my business," says Goldfarb.
More from Chasing the Dream
Unexpected ways to save money for your dream
Using your intuition to achieve your dreams
Your glass is half full