Celebrity Baby
Bump Watch
It's the middle of the week which means it is Wednesday for some, Hump Day for others – and Celebrity Bump Day for us! We have rounded up the cutest pregnant celebrities of the week, including a newly pregnant Sarah Michelle Gellar and a very pregnant Kourtney Kardashian. On a fashion note, Tori Spelling and Kristin Cavallari get our vote for best-dressed baby bumps of the week with their fresh floral prints.
(page 4 of 4)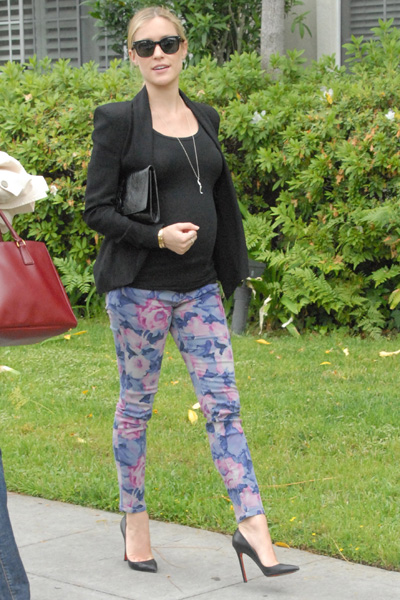 Kristin Cavallari
Laguna Beach alum Kristin Cavallari has moved to Chicago with her fiancé Jay Cutler, but she was spotted back in her hometown of Los Angeles recently as she is working to design her new line of shoes and jewelry with Chinese Laundry. She flaunted her growing baby bump in a black top paired with floral pants and heels.
Find out how you can copy Kristin's maternity style here >>
Kristin recently said she is not planning on being a pregnant bride. "I'm not even looking for a wedding dress right now," she said. "I'm pregnant! I'm not going to go try on wedding dresses."
Photos: WENN