Celebrity Baby
Bump Watch
It's the middle of the week which means it is Wednesday for some, Hump Day for others – and Celebrity Bump Day for us! We have rounded up the cutest pregnant celebrities of the week, including a newly pregnant Sarah Michelle Gellar and a very pregnant Kourtney Kardashian. On a fashion note, Tori Spelling and Kristin Cavallari get our vote for best-dressed baby bumps of the week with their fresh floral prints.
(page 2 of 4)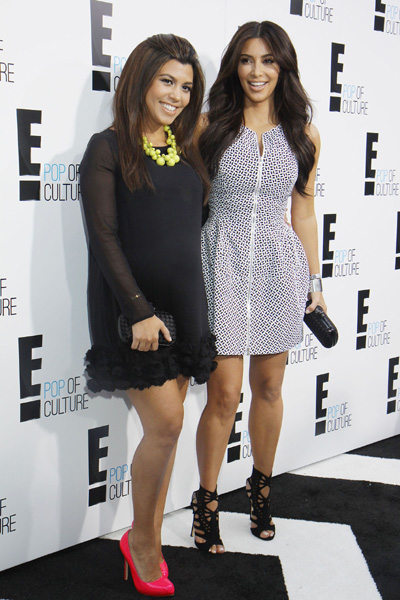 Kourtney Kardashian
Pregnant or not, Kourtney Kardashian always wears the hottest fashion trends. The pregnant reality star was spotted wearing chic fluorescent accessories at the E! Upfront in NYC as she promoted Keeping Up with the Kardashians. The 33-year-old wore a black Gomez-Gracia dress paired with a Bottega Veneta clutch, a bright yellow statement necklace and bright pink heels as she posed with her sister, Kim Kardashian.
Kourtney may be looking great, but she recently said she is feeling anything but great!
"I have been claustrophobic just recently in my third trimester of my pregnancy," she said. "It's a horrible feeling and I'm hoping that it goes away after my pregnancy. I hate that feeling of being trapped with no control. Ahhh, deep breath!"