Magazine Cover Roundup
Some of our favorite celebrity moms, including Mariah Carey, Mariska Hargitay, Elle Macpherson and Jessica Alba, were cover girls this month. We have rounded up our favorite magazine covers with a sneak peek at their interviews, including Mariah talking baby weight loss and Mariska sharing her adoption story.
(page 4 of 4)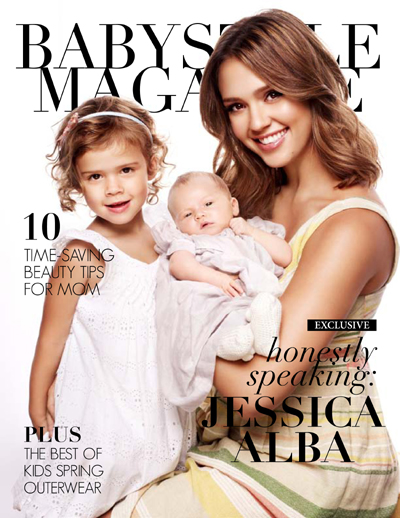 Jessica Alba
Actress Jessica Alba was on the cover of Babystyle Magazine with her daughters Honor and baby Haven. Alba opened up about her new company, called The Honest Company, which features eco-friendly and non-toxic products for children.
Jessica said her company was developed out of neccessity. "I was compelled to do it because there was nothing else out there like it and, as a mom, I wanted and needed it," she said.
Jessica revealed that being an actress helped her prepare for starting The Hontest Company.
"As an actress, a film is truly a collaborative process, and it's very similar with business... From a creative perspective, it's totally different than doing a film, because I'm a key person driving the creative and design process, instead of executing upon someone else's vision of a character or a scene."
What's one of Jessica's favorite products? She says they have the "cutest" disposable diapers. "We have everything from ice cream cones to skulls (my personal homage to Alexander McQueen). And the performance is above and beyond. I was having so many problems with eco-diapers leaking at night, I was double layering them. Now, Haven wakes up and her crib sheets are dry as a bone."
To read more about Jessica and The Honest Company, buy Babystyle Magazine at MagCloud or check out the issue free at Babystylemag.com.
Photo credit: Babystyle/Justin Coit