Moms Meeting Their Babies For The First Time
For moms whose families were created or expanded through adoption, few things are as emotional as meeting her child for the first time. In honor of Mother's Day, we've gathered special photos of those first moments – a precious few seconds shared between a mom and the newest member of her family.
(page 9 of 17)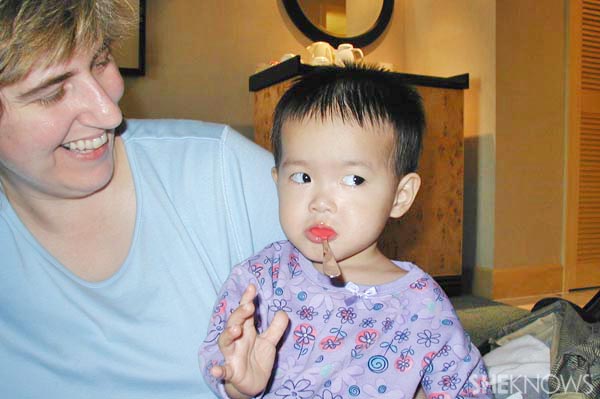 Mindy, pictured with her daughter Camryn, who was born in China
(Mindy shares a photo from the second or third day as a family)
"Surreal. It was only the second time in my life that I understood on a visceral level what that word means. Just minutes before, I'd been nervously pacing, waiting in a large, open room lined with couches, waiting with seven other families, all of us sweating in the oppressive heat of southeastern China. We were all waiting to become parents, some again, some for the first time. For us, it was the first time; we'd been through a lot to get to this point, to say there was build-up to this moment is the granddaddy of all understatements. They brought the babies in one at a time. When it was our turn they placed a long, lean, stunningly beautiful girl in my arms. She cried. She cried a cry of fear and confusion. I was scared too. I walked with her and tried to calm her down, then I stopped and looked around me at the seven other families meeting their children for the first time. I really don't have enough words to describe it, but I still see it and feel as if it was yesterday. Surreal."