Moms Meeting Their Babies For The First Time
For moms whose families were created or expanded through adoption, few things are as emotional as meeting her child for the first time. In honor of Mother's Day, we've gathered special photos of those first moments – a precious few seconds shared between a mom and the newest member of her family.
(page 8 of 17)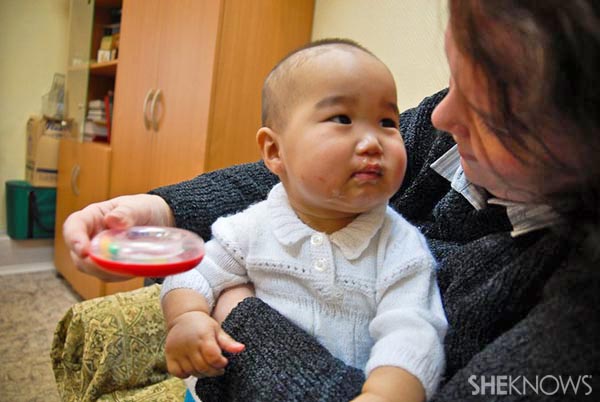 Chandra, pictured with Lana, who was born in Russia
"I will never forget the moment I saw Lana. We were waiting in a room in a Moscow orphanage, listening to the medical information about her. Then I looked up as someone walked in and I saw her. The moment I laid eyes on her I swear I felt my heart grow. I loved her instantly and I also cried instantly! I couldn't tell you who was holding her though; it could have been the Queen of England for all I know because all I could see was her."