Moms Meeting Their Babies For The First Time
For moms whose families were created or expanded through adoption, few things are as emotional as meeting her child for the first time. In honor of Mother's Day, we've gathered special photos of those first moments – a precious few seconds shared between a mom and the newest member of her family.
(page 7 of 17)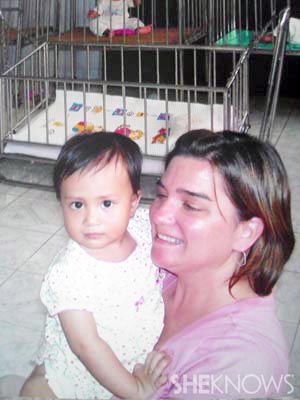 Geneva, pictured with Marli, who was born in Vietnam
"This picture was taken when we met our second child, Marli, in Vietnam. It was October of 2007. I had so much happiness in my heart to finally be holding her, touching her. We arrived back in the U.S. with our daughter on November 1, 2007. Marli will soon turn 6, and she is such a joy – everything I imagined a daughter would be and more. We love you Marli!"