Moms Meeting Their Babies For The First Time
For moms whose families were created or expanded through adoption, few things are as emotional as meeting her child for the first time. In honor of Mother's Day, we've gathered special photos of those first moments – a precious few seconds shared between a mom and the newest member of her family.
(page 5 of 17)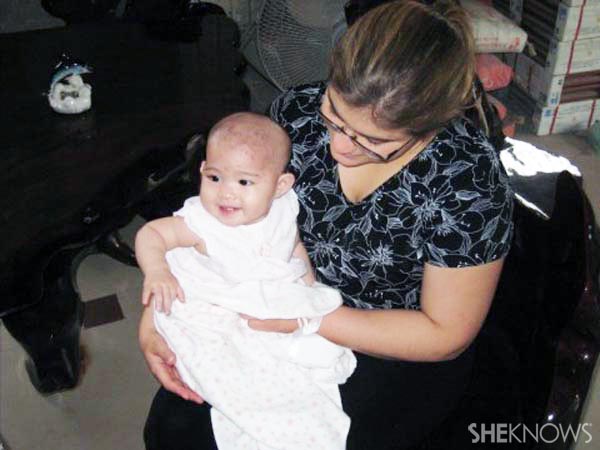 Allison, single mom of one, pictured with Chloe, who was born in Vietnam
"I'm reserving our very first meeting photos, as it was a difficult time for Chloe. Those photos represent the loss that is involved with adoption. I was overwhelmed with love when I met her. This picture is of Chloe and me just before the Giving and Receiving ceremony, the occasion that officially made me Chloe's mom. I couldn't be any luckier."