Moms Meeting Their Babies For The First Time
For moms whose families were created or expanded through adoption, few things are as emotional as meeting her child for the first time. In honor of Mother's Day, we've gathered special photos of those first moments – a precious few seconds shared between a mom and the newest member of her family.
(page 4 of 17)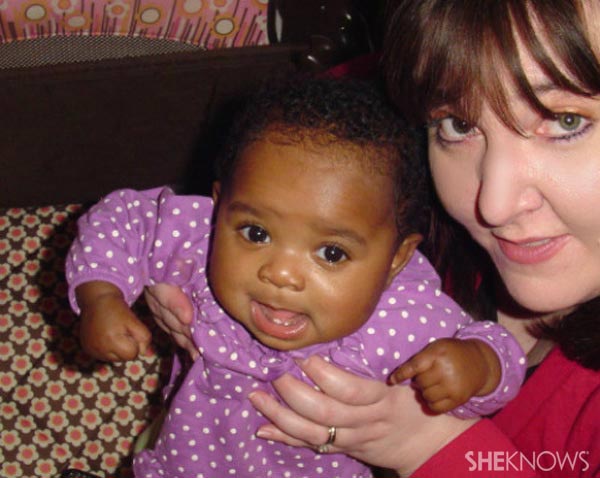 Kori Ellis, SheKnows Parenting assignment editor and mom of four, pictured with her daughter, who she adopted from the U.S. foster care system
"When we were driving to meet my daughter, I was expecting a fragile little 6-month-old baby. However, from the second we met her, she was an active, giggling, mischievous bundle of joy. She had extremely chubby thighs, rich curly hair and a smile that would melt a million hearts. A few weeks later, she would say her first word: 'Cool.' Three years later, she still becomes cooler and cooler every day."