Moms Meeting Their Babies For The First Time
For moms whose families were created or expanded through adoption, few things are as emotional as meeting her child for the first time. In honor of Mother's Day, we've gathered special photos of those first moments – a precious few seconds shared between a mom and the newest member of her family.
(page 10 of 17)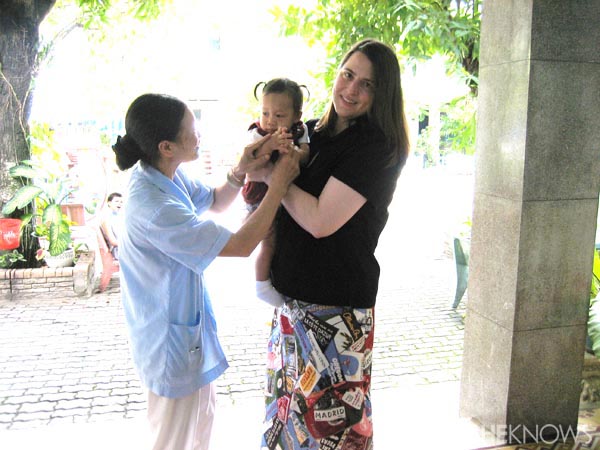 Grenda, pictured with Sadie, who was born in Vietnam
"We arrived at the orphanage in Ho Chi Minh City and must have been late because they rushed me out of the van. I got out and looked up and saw one of the nannies from all of those pictures I'd been holding on to for months, holding Sadie. They quickly handed her to me and I was a mom. My folks were still pulling the donations out of the van. They hadn't seen Sadie and had no idea I was already holding her. She put her arms out for her nanny and the nanny took Sadie's hand, put it on my heart and said 'Momma.' It was the most exciting, amazing and overwhelming moment of my life."