Celebrity Baby
Bump Watch
Happy Wednesday Hump Day — also known around here as Celebrity Baby Bump Day! We rounded up our picks of the cutest celebrity baby bumps. Megan Fox is reportedly pregnant with her first child, and we think we can spot a baby bump. Can you? Chris "Thor" Hemsworth was one proud papa at The Avengers' premiere as he posed with his pregnant wife, Elsa Pataky. Also, check out cute celeb moms Vanessa Lachey, Reese Witherspoon and Kourtney Kardashian.
(page 5 of 5)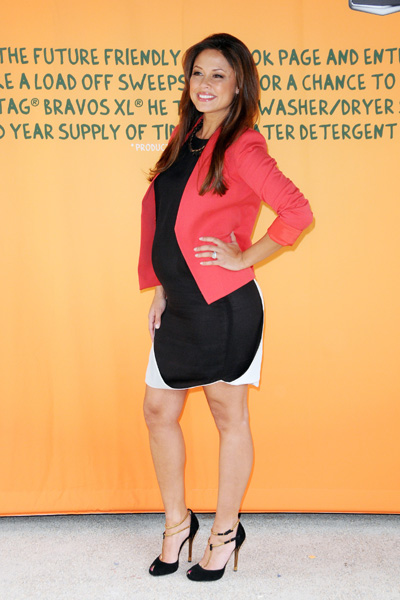 Vanessa Lachey
I love, love, love Vanessa Lachey's chic black and white dress paired with a coral blazer at the 2012 Take a Load Off Laundry Lounge in Madison Square Park on April 18.
Vanessa revealed that both she and her husband, Nick Lachey, are nesting in preparation of the baby.
"I have [been nesting] in my mind, but I've been a little consumed with work. But the interesting thing I've noticed is my husband is nesting," she said. "He saw this old table we have and he sanded it, then he stained it, put glass on it. He made us a desk! It was pretty incredible."
Photos: WENN