Celebrity Baby
Bump Watch
Happy Wednesday Hump Day — also known around here as Celebrity Baby Bump Day! We rounded up our picks of the cutest celebrity baby bumps. Megan Fox is reportedly pregnant with her first child, and we think we can spot a baby bump. Can you? Chris "Thor" Hemsworth was one proud papa at The Avengers' premiere as he posed with his pregnant wife, Elsa Pataky. Also, check out cute celeb moms Vanessa Lachey, Reese Witherspoon and Kourtney Kardashian.
(page 4 of 5)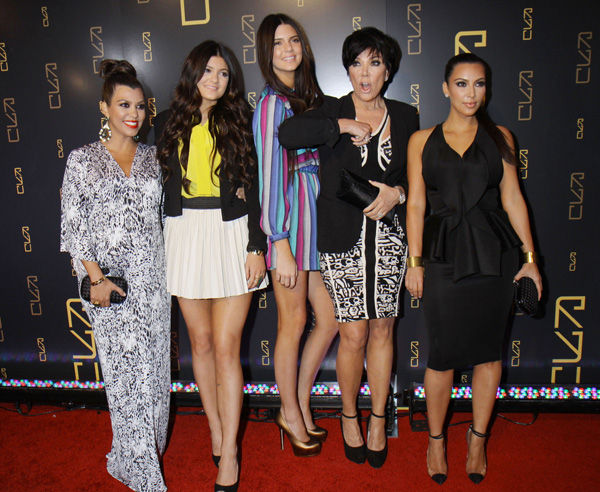 Kourtney Kardashian
A pregnant Kourtney Kardashian posed with her sisters, Kylie Jenner, Kendall Jenner and Kim Kardashian, as well as her mom Kris Jenner at the RYU Restaurant Grand Opening in New York City on April 23.
"Off to NYC to meet my family for Scott's restaurant opening and some fun in the city before my traveling days are over for a while," Kourtney tweeted.
When should pregnant women stop traveling? Find out here >>
Next page: A stylish Vanessa Lachey