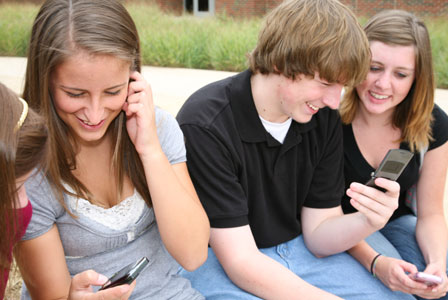 We all want our teens to be able to make friends and build friendships. At times, it's tempting to go overboard in trying to help them accomplish this. Are your efforts helping your teen win friendships, or are you really doing more harm than good?
Are you helping or hurting?
Here are the four worst things you can do when trying to help your teen make and keep friends.
High school can be a time when teens feel a lot of pressure to succeed – not only in academics but in social circles as well. As parents, we can teach and guide our teens through the maze of friendships, but where do you draw the line?
Be present – but don't hover
"You need to watch your boundaries"
Let your teen know that her friends are welcome in your home – then become almost invisible. Letting them know that there are sodas in the fridge or that you're making a big batch of cookies is fine. If you hover around her friends and try to be one of the girls, it makes your teen uncomfortable. While it's important to be friendly, you need to watch your boundaries and remember whose friends they really are.
Land your helicopter and let your teen foster his own friendships.
Read more about parenting teens
A peek inside the life of your teen
Teaching your teens good money habits
Helping your teen deal with life fears