Celebrity Baby
Bump Watch
Happy Wednesday Hump Day — also known as Celebrity Baby Bump Day! Something must be in the water in Hollywood as both Anna Paquin and Melissa Joan Hart announced this week they are pregnant. We also caught Drew Barrymore with her (maybe) baby bump, as well as Reese Witherspoon's growing belly. Check out Hollywood's cutest baby bumps right here!
(page 3 of 4)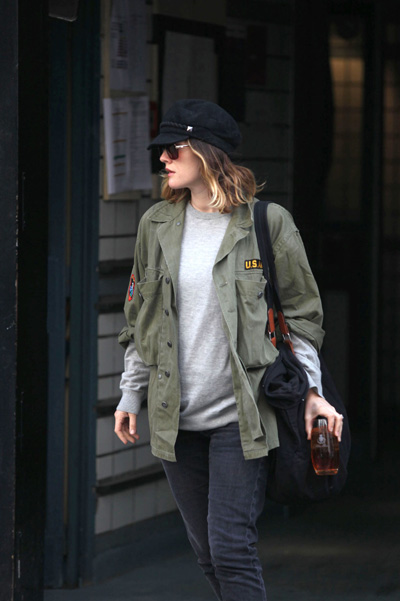 Drew Barrymore
So, Drew Barrymore hasn't "officially" confirmed her pregnancy, but we are so hoping this is true! The 37-year-old actress has been sporting what appears to be a baby bump — but it could also be a big lunch (if so, sorry Drew, we love ya!). The Big Miracle started the baby bump watch when she was spotted leaving a doctor's office holding what appeared to be an ultrasound.
Drew was spotted here leaving the Ritz hotel in Paris, France, wearing a loose-fitting gray sweater (and we think we can make out a baby bump!) layered under a green jacket.
Drew is engaged to art consultant Will Kopelman, and they are reportedly planning a summer wedding.
"She wants to get married before the baby comes but doesn't want to be a huge," a source told Us Magazine.