Baby Names Of
Early Americans
Are you looking for a unique baby name with historical significance? We rounded up great names for your boy or girl, including names from U.S. history (Amelia Earhart, Eli Whitney), Old Hollywood names and early American baby names.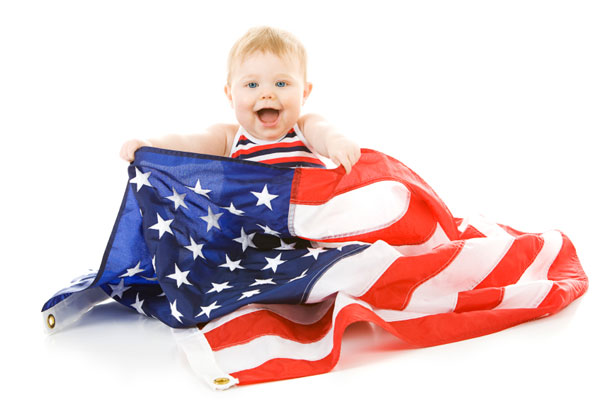 If you are looking for a classic baby name that never goes out of style, perhaps these historic baby names are exactly what you are looking for. And who knows? Maybe they will inspire your child to be the next great inventor or leader!
Presidential names
Check out these strong names of U.S. presidents. These names could be the perfect choice for your future leader!
Old Hollywood baby names
You will love the cool, classic sound of these names inspired by Old Hollywood. Unlike some overly trendy names, these vintage boy names and girl names will hold the test of time. Consider using last names as first names to come up with your own unique name. For example, Nicole Richie named her daughter Harlow after the famous 1930s screen siren Jean Harlow.
Boy names
Spencer
Marlon
Laurence
Paul
Henry
Humphrey
James
Charlie
Richard
Clark
Cary
Charlton
Sidney
Steve
Errol
Girl names
Marilyn
Lana
Ginger
Greta
Katherine
Ingrid
Betty
Lauren
Marlene
Vivian
Mae
Rosalind
Judy
Norma
Dorothy
Pilgrim baby names
The first early Americans, the Pilgrims, made their voyage on the Mayflower in 1620. This historic trip included 102 passengers and a crew of around 30. During the 66-day voyage, one child was born and given the name Oceanus Hopkins. How fitting!
These early settlers often gave their children virtue baby names of a characteristic they hoped their child would have. Check out some of these unique (and some odd!) virtue baby names of early Americans:
Constance
Desire
Humility
Remember
From Faith and Grace to Hope and Patience, check out more virtue baby names >>
Here are more old-fashioned names of the Pilgrims:
Names of early American heroes
From Amelia to Eli, we love the names of these early American heroes.
Amelia Earhart: First female pilot to fly across the Atlantic Ocean
Eli Whitney: Inventor of the cotton gin
Clara Barton: Organized the American Red Cross
Cesar Chavez: Established the National Farm Workers Association
Martin Luther King Jr.: Civil rights leader
Nellie Taylor Ross: First woman governor (Wyoming, 1924)
Francis Scott Key: Wrote the words to "The Star Spangled Banner"
Margaret Brent:  Helped women earn the right to vote
Stonewall Jackson: Civil War general
Rosa Parks: The first lady of civil rights
More on baby names
Modern names for boys
Preppy baby names
Boy names with swagger