Celebrity Baby
Bump Watch
Happy Wednesday Hump Day -- or Celebrity Baby Bump Day! We rounded up the cutest celebrity baby bumps of the week, including Kourtney Kardashian glowing in a chic coral dress, Reese Witherspoon flaunting her baby bump (finally!), Tori Spelling and Molly Sims.
(page 4 of 4)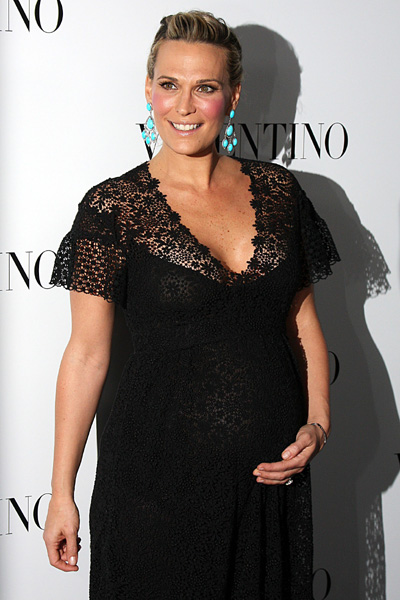 Molly Sims
Molly Sims looked gorgeous in a black lace dress paired with dazzling blue earrings at the Valentino Rodeo Drive flagship store opening in Los Angeles.
Sims, who recently announced she is having a boy, said she has been paranoid about her TV choices. "I'm addicted to Dateline and 48 Hours. Lately, when I turn it on, I pull the sheet over my belly to make sure my kid is not, like, a serial killer," Sims told Us Weekly. "I love those shows, but I'm like, 'Can he or she hear what they are saying?' So I cover my belly."
From Jessica Simpson to Neve Campbell, check out more celebrity bumps >>
Photos: WENN