Celebrity Baby
Bump Watch
Happy Wednesday Hump Day -- or Celebrity Baby Bump Day! We rounded up the cutest celebrity baby bumps of the week, including Kourtney Kardashian glowing in a chic coral dress, Reese Witherspoon flaunting her baby bump (finally!), Tori Spelling and Molly Sims.
(page 2 of 4)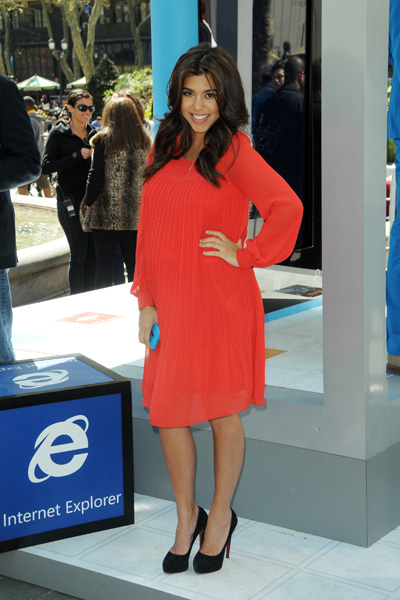 Kourtney Kardashian
Kourtney Kardashian was cute in coral at the Nokia Lumia 900 launch in New York City's Bryant Park recently. The event didn't go off without a hitch however, as Kourtney, who is seven months pregnant, nearly fell when walking down the steps in sky-high Christian Louboutin heels. Luckily, she regained her balance just in time. Careful, Kourtney!
Now that her due date is getting closer, the reality star, who also has a son named Mason, is working on finding the perfect baby name.
"[When people] give me name suggestions, they always tell me M, because that's what they think that I'm doing. So they either tell me Ms or Ks," she said. "I'm like, 'There's no letter. The whole alphabet is available.'"