The First Connection
That first time when a mother greets her newborn child is a life-changing moment forever etched in time. In honor of Mother's Day, here are a few of those moments from some special moms -- guaranteed to tug at your heartstrings.
(page 9 of 10)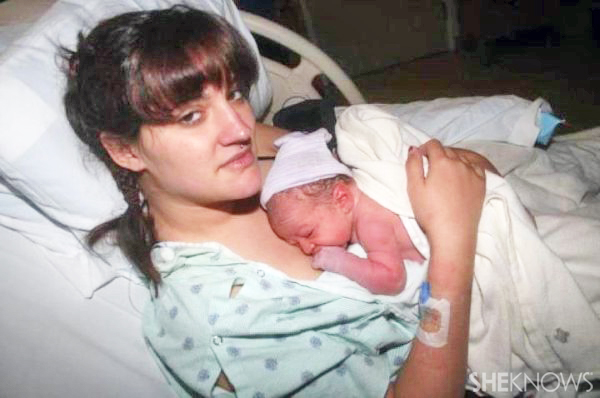 Brooke Sloane Cartolano
Brooke, mom of one from San Francisco Bay Area, California, pictured with Eliott Sloane Cisneros-Cartolano
"Eliott was a week overdue, and my amniotic fluid was really low so the midwife practice had to refer me to the in-house OB/GYN who determined I needed to be induced. There was only about five hours from when they started the pitocin until he was born. Four of those hours I labored naturally until the contractions were so intense I couldn't handle it, so I got Stadol IV and an epidural -- though by the time they got it in, I was ready to push. I wish I was more with it when he was born, but I still remember every second. They placed him on my chest immediately, and as soon as he was there, he was silent. He was so perfect. I laughed and said he looked like Benjamin Button because he was so wrinkly!
"He was a string bean, 7 pounds, 4 ounces and 21.5 inches long. I asked for everyone in my family to leave after we went into recovery, and his first night in the world was spent in a dark and quiet room in my arms. I can't believe he is a walking, talking person now! Sometimes I wish I could go back in time to this moment and snuggle him, smell that amazing newborn smell on his neck and play with his tiny baby feet. It has been an amazing honor to watch him grow and learn. Every day with him is the best day of my life."