The First Connection
That first time when a mother greets her newborn child is a life-changing moment forever etched in time. In honor of Mother's Day, here are a few of those moments from some special moms -- guaranteed to tug at your heartstrings.
(page 7 of 10)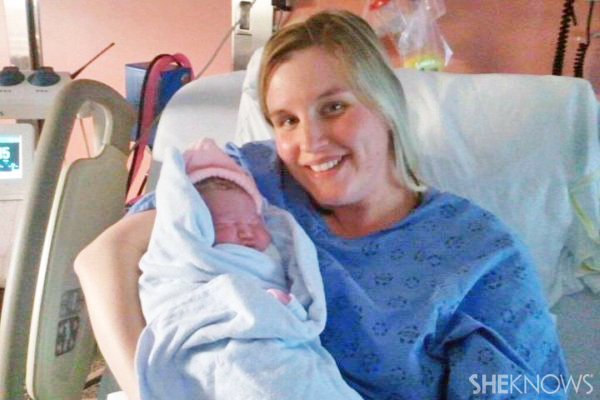 Alisha O'Brien
Alisha, mother of three from Waterford, Ontario (Canada), pictured with daughter Sloane.
"My very first thought as they placed her on me was, 'She's so beautiful! Wait... it IS a SHE, right???' A good question after two boys!"