The First Connection
That first time when a mother greets her newborn child is a life-changing moment forever etched in time. In honor of Mother's Day, here are a few of those moments from some special moms -- guaranteed to tug at your heartstrings.
(page 5 of 10)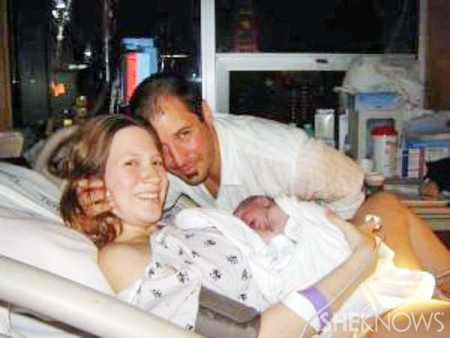 Jenni Nordaby
Jenni, mom of one from Philadelphia, Pennsylvania, pictured with her son Richard and husband Rich
"My labor was very long and drawn out, but as soon as he started coming out, everything went into hyper-fast mode. I remember feeling him leave my body and all of a sudden, having him in my arms, and I started crying tears of joy. He stayed on my chest for about 30 minutes, still attached, until the umbilical cord stopped pulsing, and my husband cut it. It was so surreal and beautiful."