Lands' End Makes
Easter Stylish
Easter never looked so good! If you're still on the hunt for that perfect Easter outfit for your child, we're here to help. Dress up your little ones with these fabulous selections from Lands' End.
(page 2 of 4)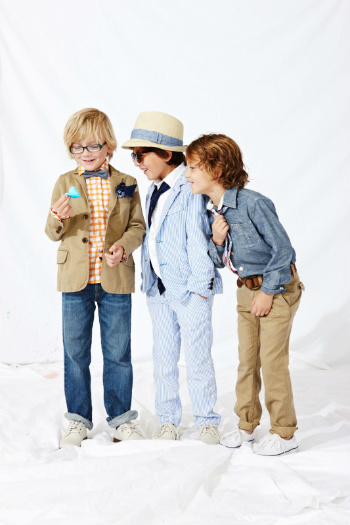 Classic blazers
Your little man will look quite proper and totally cool in this chino blazer ($65) in light beige. It is washed down so it's not only super soft, it has a well-loved look he is sure to appreciate.
Check out this dashing long-sleeved plaid shirt ($29) that looks awesome under the blazer. It gives a fresh and trendy look to your little boy, who will be stylin' big time for Easter dinner.
These go well with the classic fit jeans ($35) that feature an adjustable waist and a slim fit, with straight lines through the hips and thighs.