Celebrity Baby
Bump Watch
Happy Wednesday Hump Day -- also known as Celebrity Baby Bump Day! We rounded up the cutest pregnant celebrities of the week. Uma Thurman's baby bump has grown overnight! The actress showed off her pregnancy curves in a cute bathing suit while on vacation. We caught Sienna Miller having lunch -- and she is really starting to show! Also check out pregnant celebrities Kristin Cavallari, Molly Sims and Vanessa Lachey.
(page 3 of 5)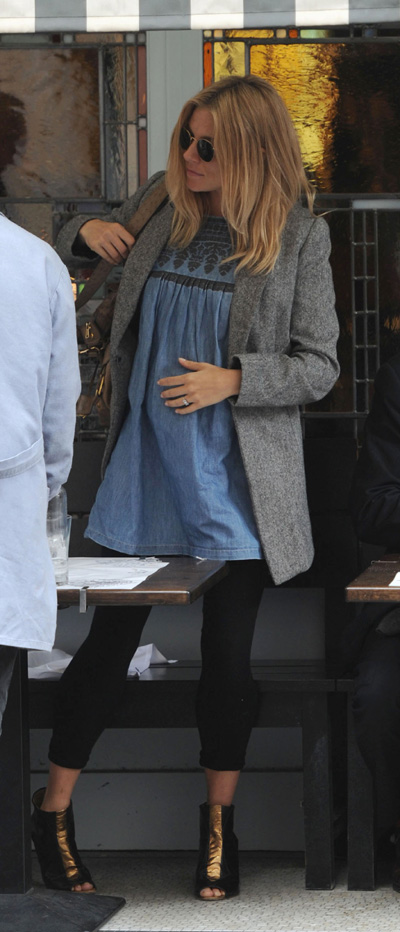 Sienna Miller
Pregnant actress Sienna Miller was spotted having lunch in London with her boyfriend, Tom Sturridge. She showed off her bump in a blue baby doll dress with an embroidered neckline paired with a gray blazer.
"I'm feeling fine. It's all progressing nicely, and it's very exciting. It's nice to start a new decade," she told British Vogue.
"I'm in my second trimester, so I'm I-can-talk-about-it pregnant, even though I'm under strict instructions not to say anything as it would completely defeat the point of everything I've tried to achieve in the last eight years," said the actress, who was a victim of a phone hacking scandal.
Photo: WENN