Celebrity Baby
Bump Watch
Happy Wednesday Hump Day -- also known as Celebrity Baby Bump Day! We rounded up the cutest pregnant celebrities of the week. Uma Thurman's baby bump has grown overnight! The actress showed off her pregnancy curves in a cute bathing suit while on vacation. We caught Sienna Miller having lunch -- and she is really starting to show! Also check out pregnant celebrities Kristin Cavallari, Molly Sims and Vanessa Lachey.
(page 2 of 5)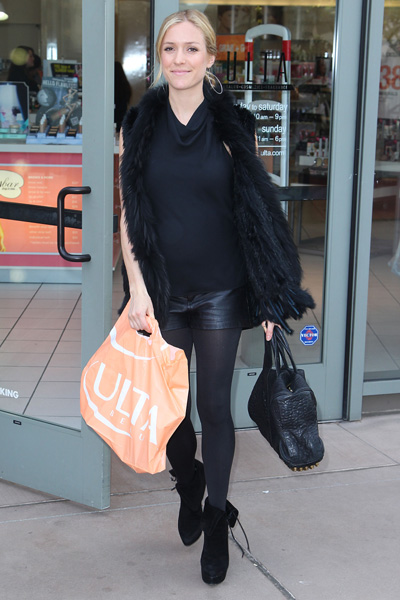 Kristin Cavallari
Pregnant reality star Kristin Cavallari was spotted at Ulta Beauty in West Hollywood, California, picking up "21 Days of Beauty" special offers to update her spring beauty collection.
Cavallari looked chic in a black furry vest paired with a black tee, leather shorts, black opaque tights and black booties.
"My stomach literally grew double overnight," the Laguna Beach alum recently tweeted. "This belly came out of nowhere!"
Photo credit: Michael Simon