Magazine Cover Roundup
We rounded up the hottest magazine covers featuring some of our favorite celebrity moms and moms-to-be. Kristin Cavallari talks about her semi-surprise pregnancy on Glamoholic, while Jessica Alba chats dropping the baby weight on Parenting. Katie Couric, a maybe-pregnant Megan Fox and a soon-to-be enhanced Jenelle Evans round out our stories.
(page 5 of 5)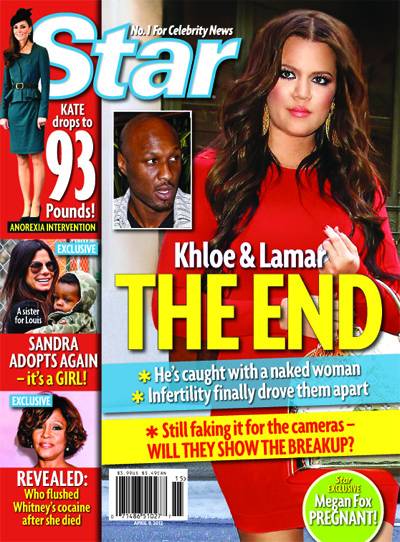 Megan Fox
What gossip was Star Magazine revealing on the celebrity mom front? Megan Fox is reportedly pregnant!
They are exclusively reporting she and her husband, Brian Austin Green, just found out the baby news.
"They just found out and are incredibly excited," a source reveals. "It's still early, so they are only telling close friends and family members."
Also on the cover? Sandra Bullock has reportedly adopted a baby girl!
Photo: Star magazine
From Jessica Simpson to Reese Witherspoon, check out the cutest celebrity baby bumps >>