Magazine Cover Roundup
We rounded up the hottest magazine covers featuring some of our favorite celebrity moms and moms-to-be. Kristin Cavallari talks about her semi-surprise pregnancy on Glamoholic, while Jessica Alba chats dropping the baby weight on Parenting. Katie Couric, a maybe-pregnant Megan Fox and a soon-to-be enhanced Jenelle Evans round out our stories.
(page 4 of 5)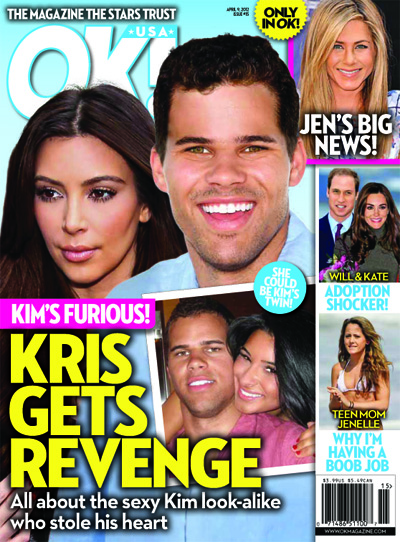 Jenelle Evans
One of our favorite gossip mags, OK! Magazine, has Teen Mom 2 star Jenelle Evans on the cover because she is ready to plump up her cleavage and get breast implants.
"She got tired of having small breasts," a source tells the magazine. "Jenelle decided on a full C cup because she does not want to go too big."
How does her mom feel about it? "Jenelle has already had a consultation with a cosmetic surgeon. Her mom went along to the consultation to show her support," the source reveals. "They are getting along much better now."
And we can all guess what her new boyfriend, Gary Head, thinks about her getting implants: "Gary is all for it."
Photo: OK! magazine