Magazine Cover Roundup
We rounded up the hottest magazine covers featuring some of our favorite celebrity moms and moms-to-be. Kristin Cavallari talks about her semi-surprise pregnancy on Glamoholic, while Jessica Alba chats dropping the baby weight on Parenting. Katie Couric, a maybe-pregnant Megan Fox and a soon-to-be enhanced Jenelle Evans round out our stories.
(page 3 of 5)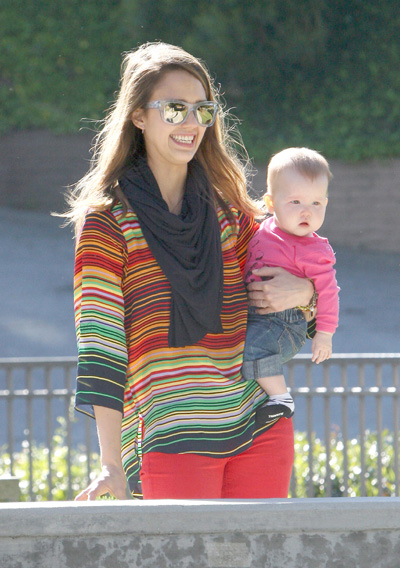 Jessica Alba
"I put on a lot of weight with [my firstborn] Honor. It took a long time to get back in shape," Jessica Alba tells Parenting magazine. "My husband [producer Cash Warren] made bacon for me every morning, and at night, we ordered a minimum of five desserts."
She said she gained less weight when she was pregnant with Haven. "[By then] I had a toddler to take care of, and I was starting this business, so I made healthier food choices, did prenatal yoga."
Alba also opened up about how she occasionally must stretch the truth when talking to her daughters. "I serve Honor flavored sparkling water -- she thinks that it's soda, and that's what I let her think. I told her that 'brown soda' is only for adults, and she believes me. Ha! And when the paparazzi follow us, and she asks me what they're doing, I tell her, 'They're just taking pictures. Isn't that silly?' I don't want her to have anxiety, so I tell her they do that to everyone, not just our family."
Photo: WENN