Tackle Bullying Head-On
Bullying is a sore subject for both the bully and the victim. The bully doesn't want to be told he's wrong and the victim doesn't want to be seen as weak and powerless. Unfortunately, bullying is a reality, and telling your children the difference between right and wrong is crucial to them living a healthy social life at school and beyond. Talk to your kids about bullying. Here's how.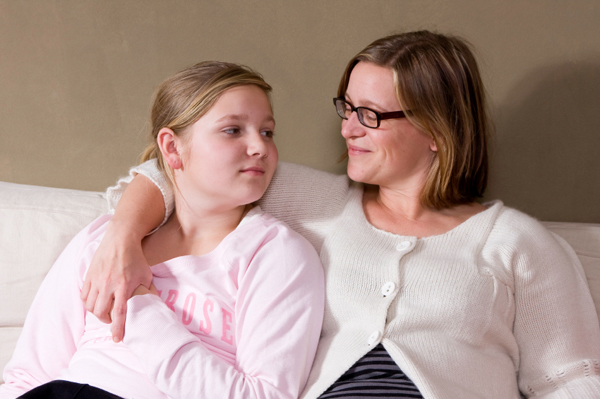 Take the clinical route
There are many ways to tackle a psychological issue. Many choose the path of discussing things emotionally, and telling your children the reasons why someone might bully can actually help them get into the mindset of a tormentor and understand why they might do it. Reasons a child might bully another include parental trouble, lack of discipline, feeling powerless, peer influence and more. Children who do not come from a warm and loving home like yours, for example, are more likely to bully, according to bullystatistics.org. If your child begins to take pity on a bully, she might start to recognize the triggers and inform administration.
Talk about your past with bullies
If you were bullied growing up, tell your children how it affected you in the long run. This also opens up a door, allowing your child to tell you about any instances of bullying he's been a part of.
Don't be wishy-washy
Don't take the "kids will be kids" stance. Let them know that bullies are wrong and they should be stopped. Saying that bullying is just a normal part of adolescence and socialization is incorrect. Children who are bullied will often wind up with feelings of inadequacy that could turn them into bullies themselves. At the same time, don't paint bullies as being wholly evil characters. Don't dehumanize them. Everyone has some good inside. Some people just have a harder time expressing it.
Encourage them to take action
Standing up to a bully is the only way to get her to stop. You've probably seen the YouTube videos of when a victim finally decides to fight back. Once the victim shows power, bullying is no longer a no-risk situation and often stops. Physical violence isn't always the best solution, but taking some sort of action will ensure that something is done about the situation. The bully needs to be told "no." Tell your child to inform administrators if he sees someone being bullied. Or, if an administrator isn't around, encourage your child and all of his friends to stand up to the bully and tell him, "What you're doing is wrong." The bully won't like it, and that's exactly the point. He'll learn his behavior is wrong and won't be reinforced by peers.
Read more
7 Bullying resources for parents
Bullying in schools: What you need to know
How to befriend a bully
More From SheKnows Explorer