Baby Names That
Are Plain Wrong
Would you name your son Pickle Parker? What about Ivana Tinkle? No, we aren't playing a belated April Fool's joke on you — the U.S. Census Bureau says these are names given to real babies! We rounded up the best of the OMG baby names, hilarious twin names (Angelina and Jennifer?) and prank call names that will give you a big case of the LOLs!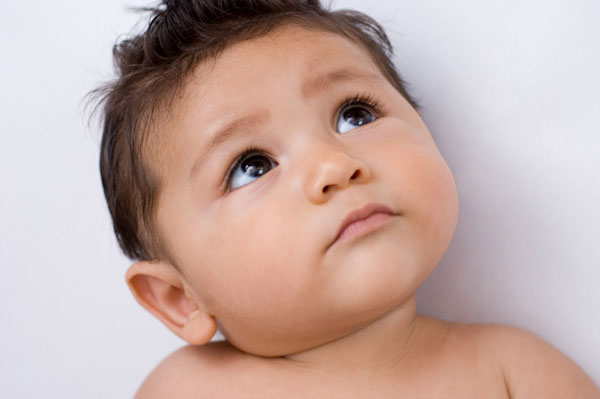 Most parents put in a lot of time and effort coming up with the perfect baby name for their son or daughter. They make sure it sounds good with the last name, is relatively easy to spell and pronounce and some even make sure the initials don't spell anything crazy... but not these parents!
We know celebrities are fond of weird baby names, such as magician Penn Jillette who named his daughter Moxie Crimefighter, or actor Jason Lee who named his son Pilot Inspektor. However, bad baby names aren't just for celebs!
You named him what?
The website ancestry.com scoured names from the U.S. Census Bureau to come up with this list of truly bad baby names that were actually given to babies. All we can say is — what were the parents thinking?
Oops! Initials fail
Some well-meaning parents come up with a great name but fail to look at the initials. Oops! Some of these are cute and funny, but some are just plain wrong! Check out some of our favorite initials fails that get us ROFL.
Bad twin names
You thought naming one baby was hard, but things can go even more wrong when you add two names to the mix! We scoured the internet for hilarious and just plain wrong names for twins and here are some of our favorites:
LOL! Prank call names
Potty humor alert! Bart Simpson is famous for his hilarious prank call names to Moe's Tavern on the animated show, The Simpsons. Check out some of our favorite Bart Simpson prank call names (and make sure you say them out loud to get the full effect!)
More on baby names
Dealing with baby name criticism
Kick-butt baby names
Baby for sale? Mom lets advertisers pick baby names for $5,000