Help For Kids With Autism And SPD
It's not uncommon for children who are on the autism spectrum to also have Sensory Processing Disorder. SheKnows has several helpful articles for parents of children with SPD, from how to recognize the symptoms to talking to your child's pediatrician and beyond.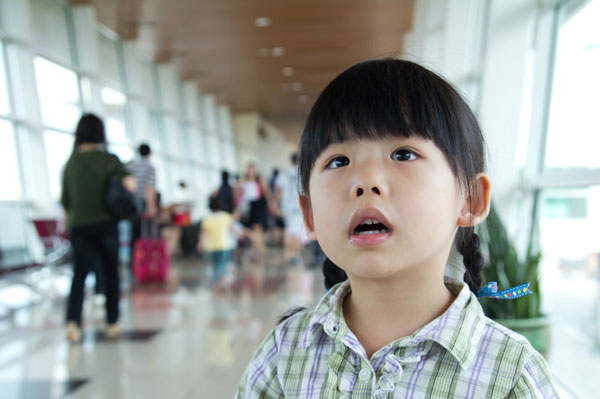 Sensory Processing Disorder, also known as SPD -- maybe you've heard the term, but you're not too familiar with the disorder. Or perhaps your child has a diagnosis, and you're beginning to sort through the information, doing your best to understand it so you can be an advocate for your child.
Sensory Processing Disorder is a condition in which sensory signals aren't organized into appropriate responses. Because children with autism can also have SPD, as part of our focus on National Autism Awareness Month, we recommend the following articles about Sensory Processing Disorder.
The symptoms of SPD
Sensory Processing Disorder can cause a huge variety of symptoms in children. Those symptoms vary in severity. So how do you know what to look for when it comes to your child's behavior? Learn to recognize key symptoms and behaviors associated with Sensory Processing Disorder so you can quickly act on any red flags you notice.
Get help for your child with SPD
Trust your instincts. If you've noticed your child displaying symptoms and behaviors associated with SPD, learn how to talk to your pediatrician about Sensory Processing Disorder so your child can undergo an evaluation by an occupational therapist.
The sensory diet for SPD
Kids with Sensory Processing Disorder benefit from structured activities that promote sensory integration throughout the day. You don't need to be a professional to create opportunities for therapeutic play for your child. Develop a fun repertoire of activities to calm, focus and organize your child. This so-called sensory diet for Sensory Processing Disorder will help your child with everyday tasks and sensory modulation.
SPD at school
Kids with Sensory Processing Disorder are often labeled as having disruptive behavior, problems with social skills and difficulties learning. Without intervention, these children may slip through the cracks, performing poorly at school and suffering from depression and anxiety. Learn how to help your child with Sensory Processing Disorder at school, and give her the tools for success.
SPD meltdowns
When kids with Sensory Processing Disorder become over-stimulated, the resulting meltdowns can be terrifying for everyone involved. Learn to prevent, anticipate and cool down from overwhelming Sensory Processing Disorder meltdowns.
More on autism
Safety tips for kids with autism
When autism is family: What's it like living with a child with autism?
Signs of autism and everyday life with an autistic child