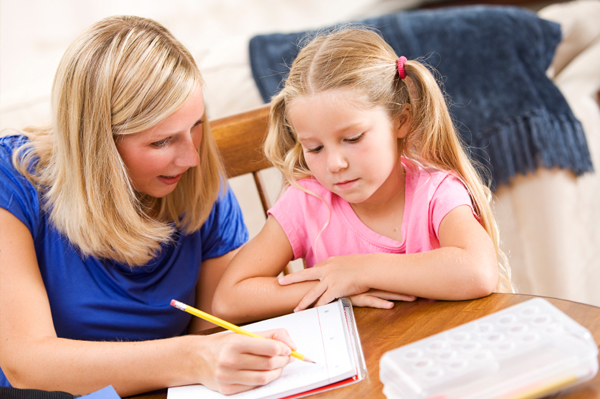 What's required of homeschool parents
Before you begin homeschooling your child, you need to become familiar with the laws, filing requirements, record-keeping expectations and other regulations in your state. Read on to learn more about understanding homeschooling laws.
Homeschooling is legal in all 50 states, but the specific laws and regulations vary tremendously. Some states have statutes created just for homeschool families, while in other states, home education is treated like any other private school. The difference is important for a variety of reasons.
Special education funding
Federal funding for special education and services is distributed under the Individuals with Disabilities Education Act (IDEA). The government doesn't allow this money to go to students educated under a homeschool statute. However, private school students, which includes homeschooled kids in some states, can benefit from IDEA funding.
Sports and extracurricular activities
In some states, homeschoolers are allow access to public school activities, including sports, while private school students are not. However, in other areas, all private school students automatically have the right to participate in these activities. Therefore, depending on whether homeschools are considered private schools in your state, your children could have access to public school classes and extracurricular activities.
State regulations
Find out more
Check out HSLDA.org, where you can find plenty of useful information about homeschooling, including links to the specific homeschool laws in your state. After reading through the laws, if you don't understand something about the homeschool regulations in your state, contact the HSLDA or local homeschool coalitions, support groups and other associations in your area.
When it comes to homeschooling laws, regulations vary drastically from state to state. Alaska, Connecticut, Idaho, Illinois, Indiana, Michigan, Missouri, New Jersey, Oklahoma and Texas have the most lax laws regarding home education. Parents are not required to notify the state they will be homeschooling their children, nor are they required to submit test scores or other information to the school district or state officials.
On the other end of the spectrum, Massachusetts, New Hampshire, New York, North Dakota, Pennsylvania and Rhode Island have strict homeschooling regulations. These states require parents to submit notification, achievement test scores and/or professional evaluations. Additionally, they have other requirements such as qualifications for the parent to teach, curriculum approval by the state and even home visits by state officials. The rest of the states in the country are somewhere in between these two extremes. Some require parental notification only, while others require test scores and outside evaluations of student progress as well.
More on homeschool happiness
Is homeschooling right for you and your child?
Homeschooling 101: How to get started homeschooling
5 Homeschooling myths debunked