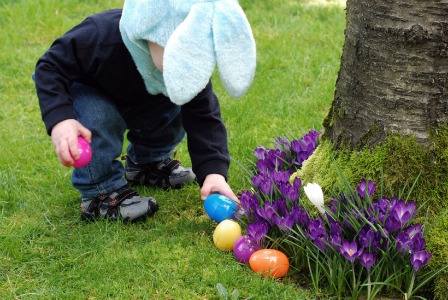 This year, start a new Easter tradition and put together an Easter party for the kids in your neighborhood. When hosting a children's get-together, you must have party games. Start with an Easter egg hunt and include other fun Easter-themed games as well.
Best Easter party games for the little ones
Easter egg hunt
Follow these tips to host a wonderful Easter egg hunt your kids and their friends will love.
If the weather is warm in your area, hide plastic eggs with clues inside rather than hard-boiled ones. The clues can lead to a special Easter basket or other prize.
Assign each child a color and have them find only the eggs of that particular hue. The first kid to find all the eggs of their own color wins a special Easter prize.
Ask each child to bring a pail or other container to collect their eggs. You can also use empty egg cartons.
Create separate hunting areas for little ones and older kids, making the hiding places more challenging for the older children.
Award prizes when children find special eggs marked with stickers, glitter or other shiny embellishments.
Consider having your egg hunt at night. Arm the kids with flashlights to seek out their colored eggs.
Beyond the hunt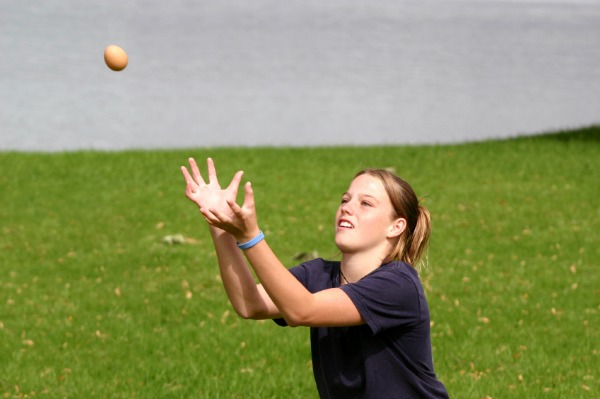 Egg toss
Each child should partner up to create teams of two, with each team given one raw egg. For the first round, the partners stand just three feet apart and toss the egg to each other. If the egg breaks, then the team is eliminated. After each round, the partners take a giant step back (becoming even further apart) and toss the egg again. The rounds continue until there is just one team left — the egg toss champions!
Bunny hop sack race
Kids always love a good old-fashioned sack race. Call it a bunny hop race and give each child an old pillowcase or burlap sack to hop in.
Pin the tail on the rabbit
Print out a big picture of Peter Rabbit and hang it on the wall to play this Easter twist of the classic party game. Use cotton balls with double-sided tape for tails.
Egg relay
In this Easter relay race, participants carry eggs on spoons and then transfer the egg to their teammate's spoon. First team to complete the race without breaking their egg is declared the winner. Little kids also love the "nose nudge" game where players get down on their hands and knees and push eggs with their noses. The first player across the finish line wins the big prize.
More about Easter
Easter party favors for kids
Easter party recipes for kids
Easter party crafts for kids