Dads' Stories Are On Their Skin
Dads are so important in our lives and the lives of our children. If the sight of a tattooed man with his child makes your heart leap, do we have a collection for you! We found some of the coolest, most interesting and heartwarming pictures of tattooed dads and their kids — and the stories to go along with them.
(page 2 of 20)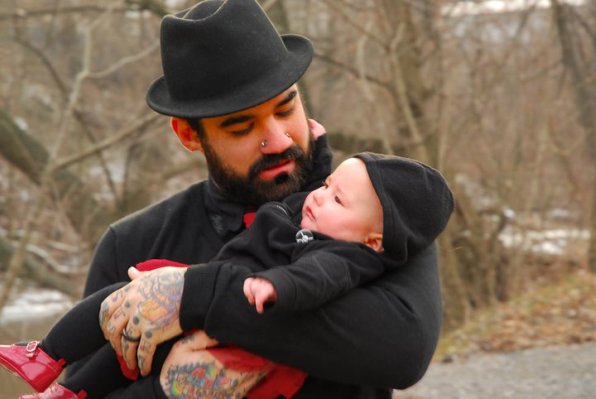 Richard Stow
Richard, dad of two from Philadelphia, Pennsylvania, pictured with Daphne
"I would have to say my favorite tattoo is the Liberty Bell I have on my throat with a script saying 'Freedom Rings' around the rest of my neck. Pass and Stow are the guys who cast the Liberty Bell, I'm from Philadelphia and my last name is Stow — I may be related. Plus, it was a new start of my own personal freedom. I always have tattoo plans, but they change or get modified a lot before I actually get anything done. As long as I can find the money and skin, I'll be getting tattooed."