Dads' Stories Are On Their Skin
Dads are so important in our lives and the lives of our children. If the sight of a tattooed man with his child makes your heart leap, do we have a collection for you! We found some of the coolest, most interesting and heartwarming pictures of tattooed dads and their kids — and the stories to go along with them.
(page 10 of 20)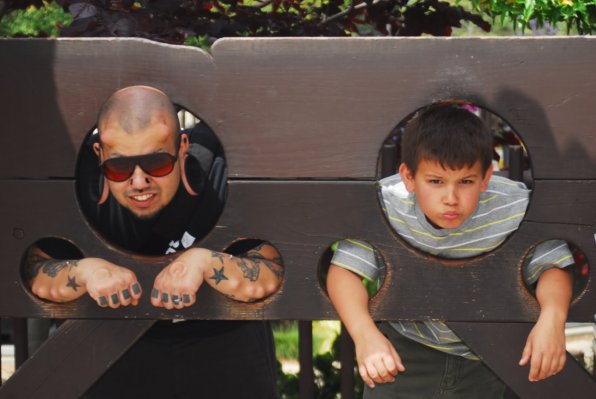 Louie Sanchez III
Louie, dad of one from Portland, Oregon, pictured with son Pierce
"I have to say I like all my tattoos because they are all spontaneous and never planned! Future plans for tattoos, who knows? It's always a surprise waiting to happen!"