Celebrity Baby
Bump Watch
Happy Hump Day! We like to think of it as Celebrity Baby Bump Day -- and what a week it was for pregnant celebs. There must be something in the water at Victoria's Secret because yet another angel is pregnant. Scream actress Neve Campbell also has a bun in the oven! And Maggie Gyllenhaal and Alyson Hannigan also were spotted out this week showing off their baby bumps.
(page 4 of 4)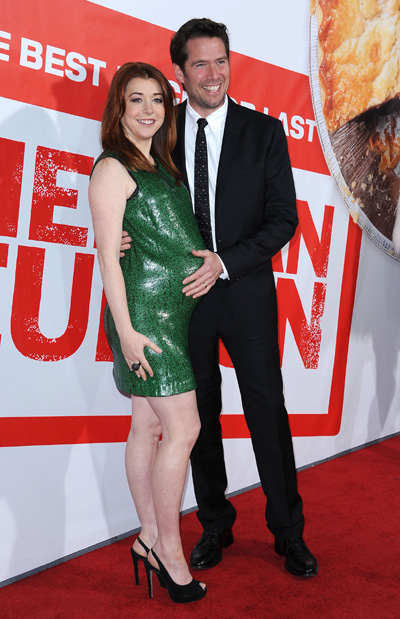 Alyson Hannigan
Red carpet baby bump! Alyson Hannigan wore a bump-hugging green sequined dress as she walked the red carpet with her husband Alexis Denisof at the American Reunion premiere. The actress is expecting her second child.
The actress, who became famous for uttering the phrase, "One time, at band camp..." in the movie, said her character in the movie, Michelle, and Jason Biggs' character make the perfect couple.
"She's still her quirky self, but she is probably a really good foundation for Jim's craziness," he said. "They're like the perfect couple really."
More on celebrity moms
Celebrities who became parents through adoption
Top 10 pregnant celebrity moms over 40
Celeb bump day: Vanessa Lachey, Jessica Simpson and more!
Photos: WENN