Celebrity Baby
Bump Watch
Happy Hump Day! We like to think of it as Celebrity Baby Bump Day -- and what a week it was for pregnant celebs. There must be something in the water at Victoria's Secret because yet another angel is pregnant. Scream actress Neve Campbell also has a bun in the oven! And Maggie Gyllenhaal and Alyson Hannigan also were spotted out this week showing off their baby bumps.
(page 3 of 4)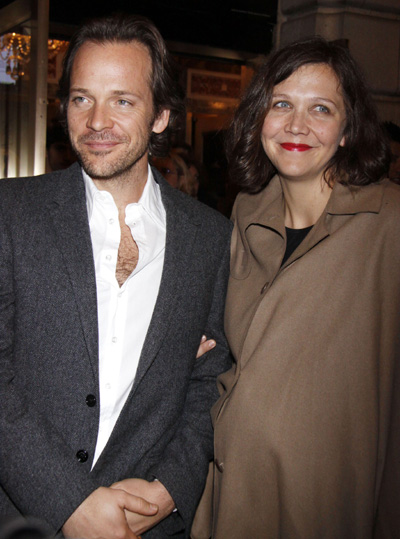 Maggie Gyllenhaal
Actress Maggie Gyllenhaal has been lying low since she announced in November she was pregnant with her second child. But she did come out with her husband, Peter Sarsgaard, to the opening of Death of a Salesman at the Barrymore Theater on Broadway on March 15.
The Crazy Heart actress kept her baby bump covered in a camel covered coat, which she paired with a black dress and black tights.