Fun With Grandma And Grandpa
Caring grandparents can often be the most stabilizing force in a young child's life. Understanding bedtime chats, walks in the park and afternoons at the beach still mean so much to a child growing up in this fast-paced world.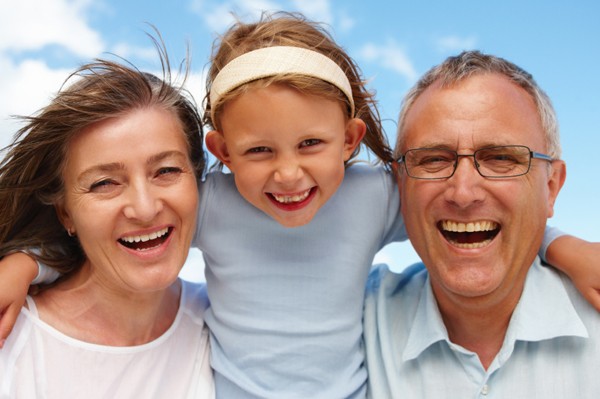 Yes, kids going through the so-called "terrible twos" and "trying threes" can be stressful, but grandma's cookies and milk and hugs usually bring a smile to a child's face that is priceless. A child's grandparents serve as a symbol of the heritage of a family for the young offspring -- the final link to the past while the child is the link to the future. Their roles in each other's lives are of equal importance, and time spent together is always well-invested.
Grandma and grandpa frequently fill the gaps and do their share of parenting when mom and dad want some time alone. With things moving so quickly these days in the world, a lot of grandparents ask me how they can best connect with their grandchildren. Below are six simple ways for grandparents to keep their grandchild's attention and have some fun together as well.
More on grandparenting
15 Ways for grandparents and grandchildren to bond
Step back and enjoy the role of grandparent
How to help kids really know their grandparents -- regardless of where they live