Celebrity Baby
Bump Watch
Happy Hump Day -- also known as Celebrity Baby Bump Day! We have rounded up the cutest baby bumps in Hollywood, including Jessica Simpson (still in heels!) and a newly pregnant Vanessa Minnillo Lachey. Snooki also shows off her little guido (or guidette) in the oven, while Alyson Hannigan dresses her baby bump in plaid.
(page 4 of 4)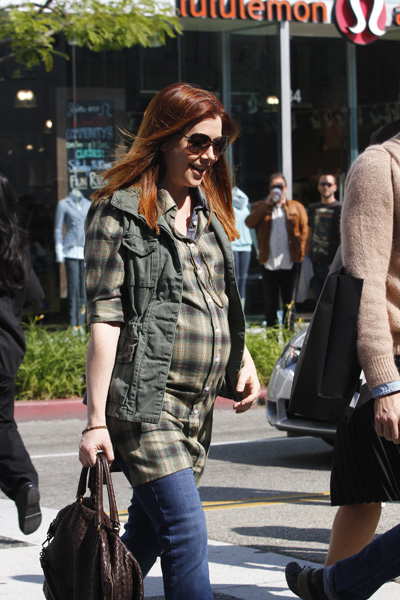 Alyson Hannigan
How I Met Your Mother star Alyson Hannigan showed off her growing baby bump in a plaid tunic top paired with a green jacket and jeans. The actress, who is pregnant with her second child, recently tweeted about that awkward moment when your child asks about the birds and the bees.
"My daughter: 'Mommy how did the baby get in your belly?" Me: "Uh... ask your Dad," she wrote.
From Elizabeth Berkley to Hilary Duff, check out more celebrity baby bumps >>
Photos: WENN