Celebrity Baby
Bump Watch
Happy Hump Day -- also known as Celebrity Baby Bump Day! We have rounded up the cutest baby bumps in Hollywood, including Jessica Simpson (still in heels!) and a newly pregnant Vanessa Minnillo Lachey. Snooki also shows off her little guido (or guidette) in the oven, while Alyson Hannigan dresses her baby bump in plaid.
(page 2 of 4)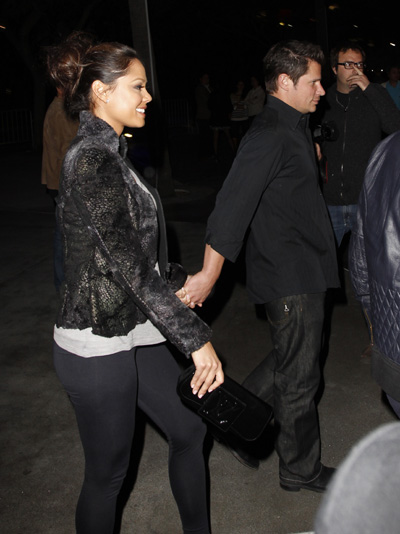 Vanessa Minnillo Lachey
Vanessa (Minnillo) Lachey kept her baby bump covered up as she and her husband, Nick Lachey, arrived at the Staples Center to watch Michael Jackson's The Immortal world tour.
The Wipeout host let her husband share the baby news while he was on Live! With Kelly.
"She was in New York and I was in the Bahamas," Nick said. "She went to the store and got a pregnancy test, and it came back positive. We're having a baby! This is the one thing that more than any other I've looked forward to, and it's overwhelming."