Unique And Cool
Baby Names
We rounded up a list of baby girl and baby boy names so cool and trendsetting that your friends will be tempted to steal them. Check out our list of great vintage names, modern names and even cool names from classic literature. One little tip: After you have found your name, you might have to keep it a secret until after baby is born so no one will steal it!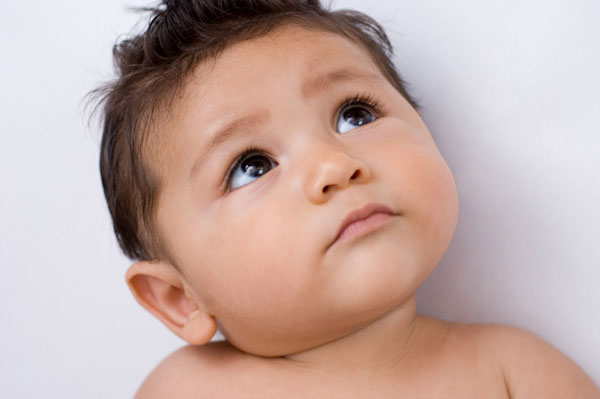 How can you find a baby name that is so perfect your friends will be tempted to steal it? Look for names that are unique and not too popular, such as those on the Social Security Administration's top baby name lists. After all, you want a name that stands out in a crowd, not blends into one!
Ready to get started? Check out our ideas below -- and, don't worry, we will keep your chosen name a secret until after baby is born!
From Lily to Thorn: Flower and nature names
Flower names are a great choice because they are unique and perfect for earth mamas. You could even consider a floral theme when naming siblings or twins. Check out these floral names for girls:
For boy baby names with a floral theme, consider the following masculine flowers, bushes, trees and plants:
What a cool vintage name!
Vintage or old-fashioned baby names never go out of style. They have a classic sound to them, and we love them for their traditional meanings. Many celebrities have been naming their babies these great old-fashioned names, such as Alyssa Milano's son Milo or Tori Spelling's daughter Hattie.
Check out more vintage names your friends will want to steal:
Boy names
Girl names
The "It" baby names of the year
Think outside of the box with these baby names that are sure to start a new trend. From switching up the spelling to using destinations as names (London! Spain!) -- these names are the ones to watch!
Girl names
Boy names
Literary names! Cool names from books
Flip through the pages of some of your favorite classics or current best-sellers for unique baby name ideas. As much as we love Twilight, avoid names from these books (such as Bella, Jacob or Jasper) as they are getting into the "popular" category -- and you are looking for a unique name!
The name Gatsby from The Great Gatsby is a great name, as is Holden from The Catcher in the Rye. Check our more literary names below:
More baby names
Pottery Barn baby names: The new trend?
Preppy baby names
Kick butt baby names