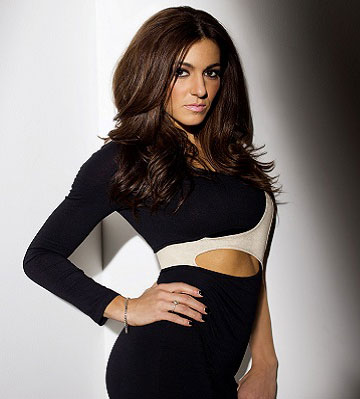 Sassy Fashion Tips for moms
Tired of living in your sweatpants and apple-sauce stained T-shirt? Christy Pereira from the hit reality show Jerseylicious is here with some sassy style tips for busy moms.
Christy Pereira is the first to admit motherhood changes you. Before she was a mom, she wouldn't be caught dead running around in sweatpants. But with 19-month-old Daniella, things are different. "When you are a mom, you simply don't have time to spend hours getting ready in the morning. You have to hit the floor running. And there's just no use trying to dress up when you're on the floor chasing a baby around or schlepping car seats in and out of your vehicle all day long."
But instead of giving up and succumbing to Fashion Armageddon, Christy keeps a few Jerseylicious mom fashion tricks up her sleeve.
Flirty flats
Flats are all the rage these days. You can pair them with leggings, skinny jeans or even skirts. Dress them up or down, and you are still sexy without having to suffer. Christy says, "I love Tory Burch flats. They are adorable, and you can wear them while you run around town with your little ones and still look fab."
Snow boots
It may be nearing the end of boot season for now, but snow boots have not seen the end of their reign. When you need some cold-weather kicks, snow boots are where it's at. Christy recommends pairing your pair with comfortable leggings and an oversized sweater.
Leggings
Leggings look great with anything, and you can easily glam them up or dress them down. Throw on a tunic and big chunky belt, and your look is complete.
Watch Jerseylicious tips for maternity fashion flair
More on fabulous mom fashion
Most fashionable celebrity moms
Fashion tips for busy moms
Top 10 pregnant mom fashion essentials