Celebrity Baby
Bump Watch
Happy Wednesday Hump Day or, as we like to think of it, Celebrity Baby Bump Day! What a week for celebrity pregnancies! Jersey Shore star Snooki is pregnant and Saved by the Bell star Elizabeth Berkley announced her pregnancy this week as well! We spotted pregnant Jessica Capshaw at the Diane von Furstenberg GapKids launch and a knocked-up Kristin Cavallari wearing leather pants. Check them out here!
(page 4 of 5)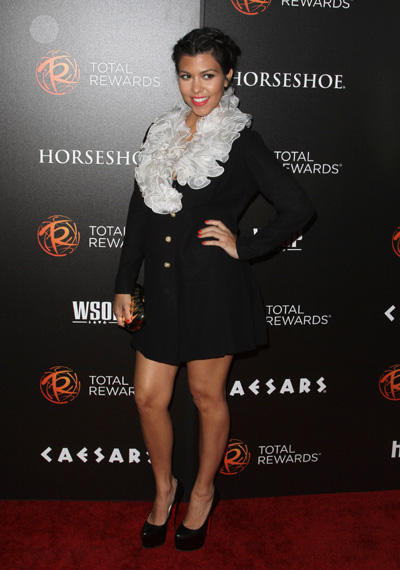 Kourtney Kardashian
Kourtney Kardashian dresses her baby bump in a black dress with a frilly neckline at the Escape to Total Rewards event held at Hollywood and Highland Center on March 1, 2012.
Even though Kourtney is frequently seen out on the red carpet, she recently tweeted that she loves staying in.
"Perfect night at home with my family! Some Toy Story, snacks, dancing, almost story time! Friday night baby!" she wrote.