Celebrity Baby
Bump Watch
Happy Wednesday Hump Day or, as we like to think of it, Celebrity Baby Bump Day! What a week for celebrity pregnancies! Jersey Shore star Snooki is pregnant and Saved by the Bell star Elizabeth Berkley announced her pregnancy this week as well! We spotted pregnant Jessica Capshaw at the Diane von Furstenberg GapKids launch and a knocked-up Kristin Cavallari wearing leather pants. Check them out here!
(page 3 of 5)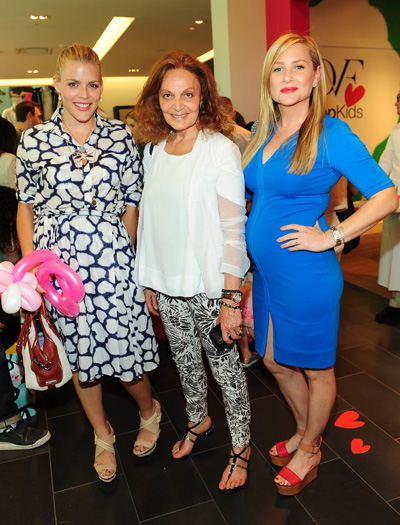 Jessica Capshaw
Grey's Anatomy star Jessica Capshaw showed off her baby bump in a chic blue dress and red wedges at the launch of Diane von Furstenberg's GapKids + DVF Collection at The Grove. Capshaw, who is seen here with Von Furstenberg and Busy Phillips, recently confessed that she actually forgets she is pregnant!
"When I'm out trying to get stuff done other people are like, 'Oh my God! You're pregnant,' [and] I'll look down [shocked, like], 'Yes! Yes I am!'" she said, revealing that she isn't as focused on the "day to day of being pregnant" with this third pregnancy.