Photographing the small moments
Childhood passes so quickly. I am forever taking photos of my children to capture the smallest moments of their childhood. One of my favorite photographers, Alison Bickel, inspires me daily through her amazing shots of her children. When I invited her to share some tips with us, she offered up five great suggestions.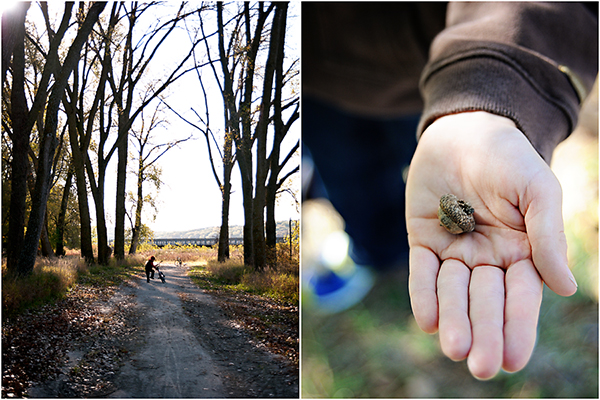 1
Have your camera out and use it often
So many times, we only take pictures on special occasions: recitals, Christmas programs and birthdays. While these are important, the days in between are too -- those little moments make up our everyday lives.
Because cameras often come out on special occasions, when there's lots of excitement (and maybe some anxiety), kids sometimes begin to associate the two and want nothing to do with pictures. By having the camera out often, to capture the little things, they'll learn not every picture-taking situation will mean an event.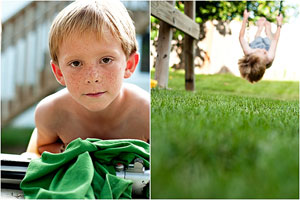 One of the most effective ways to get natural, relaxed expressions is to talk to children while snapping away. Not giving directions, but having a conversation. If we're doing an activity, I ask them to tell me about it. If they aren't feeling talkative, I'll tell them a goofy joke. It almost always gets a laugh, at the very least a relaxed smile. Draw on their natural curiosity and tell them how the camera works, then show them the picture. It will almost instantly engage them.
3
Create a no pressure situation
I think children often feel they need to perform when we are taking pictures. This results in fake, stiff smiles and lack of cooperation. This should improve the more they see you with your camera. Often, if a child is nervous or uncomfortable, I'll tell them they don't have to smile or even look at the camera. Let them know it's okay to be themselves -- it isn't necessary to always pose for the camera.
Explain why you're taking their pictures. If kids know why you're taking pictures, they're more relaxed and quickly forget you are even there. Pick your moments though. If you see that it is not the day to have your child in front of the camera, put it away to save you both a lot of frustration.
Negotiating a goofy, crazy face for a nice, looking-at-mama's-camera face works almost every time. And those crazy, goofy expressions are priceless.
5
It's all in the details
Capturing the details of your everyday life doesn't mean only taking pictures of your child's face. Look for little things that make up who they are. The way a crayon is held, the soft curls at the nape of your baby's neck, the eyelashes that melt your heart. These details will become treasured photographs.
About
Alison Bickel is a photographer that lives in the Midwest with her husband and three boys. Whether in the garden, the kitchen or tagging along on her boys' latest adventure, she looks for the simple beauty in every day -- from behind her lens. You can find more of Alison's photography on her lifestyle blog, this homemade life, or her business site.
More great photo tips
How to organize your family photos
Taking great photos of your baby
5 Ways to improve your photos