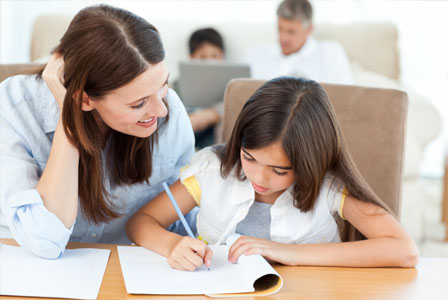 Making the choice to homeschool your children is a major decision. Every child and every family is different. What's right for one can be completely wrong for another.
Homeschool happiness
Weigh your schooling options. Consider both the benefits and drawbacks to home education, and open your heart and mind to all the possibilities.
Why homeschool
Families have a variety of reasons to want to homeschool their children. When deciding whether to dive into homeschooling, talk to your spouse and kids about the reasons you want to homeschool your children.
Benefits of homeschooling
The benefits of a home education are numerous. When deciding whether to homeschool, consider how important these benefits truly are to your family. You can:
Realities of homeschooling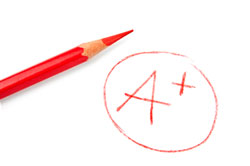 Homeschooling isn't all roses and lollipops. The reality is that home education is not suitable for every family. Before jumping headfirst into homeschooling, consider the possible downside.
Finances: Obviously you can't have a full-time job outside your home if you are homeschooling. Are you prepared to live on one income to educate your kids at home? Also factor in the cost of curriculum. Though not as expensive as a high-end private school, homeschooling doesn't come without costs. You can find free and low cost homeschool curricula, but it doesn't come without time and effort.
Lifestyle changes: In addition to the cost, homeschooling can be emotionally draining for the parent if you don't have the right mindset or personality to deal with it. To be a successful (and happy) homeschooling mom, you need to be organized and disciplined. Understand that many times you will be with your kids 24 hours a day. You are will have to teach whether you are stressed, sick or bored. If you lack self-discipline or don't want the stress on your personal time, then perhaps homeschooling isn't the best option for you.
Socialization: It's a myth that all kids that are homeschooled are socially inept. Homeschooling can provide socialization opportunities, but it's up to you to take advantage of them. Some parents and their kids take part in co-ops with local homeschooling families. Other children join boy and girl scouts, church groups, sports leagues and other extracurricular activities. You must also take into account your child's personality. Some kids need daily interaction with children their age, while others can be satisfied with weekly or more infrequent socialization.
Homeschooling can be an amazing experience for parents and their children. Over two million kids are being homeschooled in the U.S. Before you take the plunge, do your research, consider your family's best interests and decide whether homeschooling is right for you.
More about homeschooling
The homeschooling debate
Homeschooling gift ideas
Electronics for homeschool students