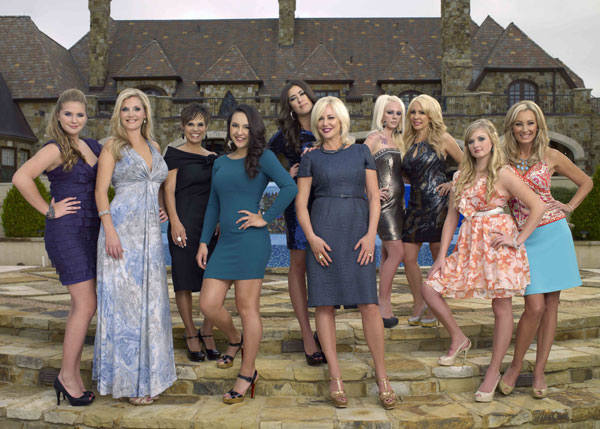 Reality TV stars dish on mother-daughter relationships
Turns out, everything really is bigger in Texas. Big Rich Texas cast members Leslie Birkland and Kalyn Braun give Texas-sized parenting tips on how to keep a strong mother-daughter relationship.
Building healthy relationships
In the high drama world of Big Rich Texas where catfights are as plentiful as catfish, one might not expect to find a wealth of parenting insight. But in their exclusive interview with SheKnows, cast members Leslie Birkland and Kalyn Braun gave surprisingly keen and profound advice on how to create close and lasting mother-daughter relationships.
Surviving the teen years
The teen years are an exciting age, but they are also rife with conflict as teens struggle to separate from their parents and create their own unique identities. Add to that being stars of the fastest growing new reality series on cable TV and you've got a recipe for… well, more drama than you can shake a stick at.
Leslie and Kalyn dish on their relationship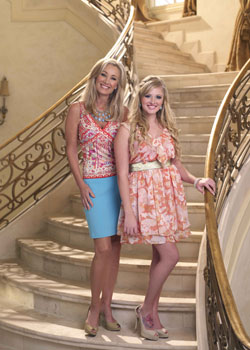 Leslie and her goddaughter Kalyn have had their spats both onscreen and off, but ultimately they couldn't be happier with their relationship. Kalyn can't say enough good things about Leslie and how grateful she is to have a mother figure who truly cares about her. (For those who aren't on the up'n'up with their Big Rich Texas background, Kalyn suffered from a difficult home life before Leslie offered to take her in.)
Kalyn explains, "My relationship with Leslie has been a whirlwind. It's been more than amazing. I didn't grow up having a mom who gave me guidance or real supervision. Having Leslie take me in was life-changing. Having someone to baby me, love me, someone who genuinely wants me in her life. It is so different having a parent that actually cares. I'm truly blessed to have her."
As much as she adores Kalyn, Leslie admits that it was an adjustment learning to parent a teenage girl. "I have three boys and I had no idea what it would be like to raise a daughter. With my sons, I'm the only one who gets to be emotional. Kalyn and I are very similar. We get to do girly stuff and be crazy together, which is so much fun. But, of course, there are hormones jumping all over the place. If we get into a tiff, Kalyn is very reasonable. We talk things out and move on."
Communication is everything
When we asked them how they keep their relationship healthy, they had the same response, "Communication is everything." Leslie continues, "Be quiet and listen. As parents we want to give advice. But listening to them is how to discover what kids are thinking and doing in their life. Be flexible, admit your mistakes. Give lots and lots of love."
Kalyn offers this advice to teens on how to keep a good relationship with your parents, "The number one thing is that if you can't be honest with your parents, your parents can't be honest with you. Communicate with them. Communication… It's a big word, but it really is the easiest thing to do. If you have time to text and be on Facebook, you have time to talk with your parents. Take the time, keep the communication lines open and everyone will enjoy a happier and more trusting relationship."
Meet Big Rich Texas star Kalyn Braun
More on parenting teen girls
Plan a movie night with your daughter
Teens and boob jobs
5 Teen stars I hope my daughter emulates