Uma Thurman
Pregnant At 41
Today's celebrity moms are defying the clock both in their fab wrinkle-free faces... and their biological clocks. In fact, 41-year-old Uma Thurman just announced she is pregnant with her third child. What other celebrity moms are enjoying "midlife" motherhood? From Madonna to Salma Hayek, check out our list of celeb moms who are over forty, fertile (with or without the help of docs) and fabulous!
(page 3 of 10)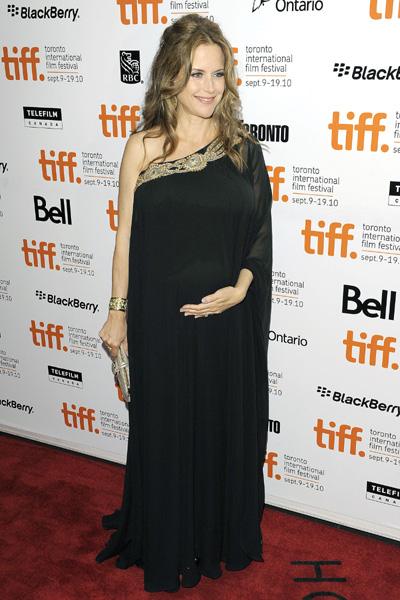 Kelly Preston
From heartbreak to happiness! Kelly Preston and John Travolta tragically lost their teenage son Jett. However, they were overjoyed when she became pregnant at the age of 48 after trying for three years. She called her baby Benjamin a "miracle."
"He's given the house a renewed spirit and purpose," she told People.